English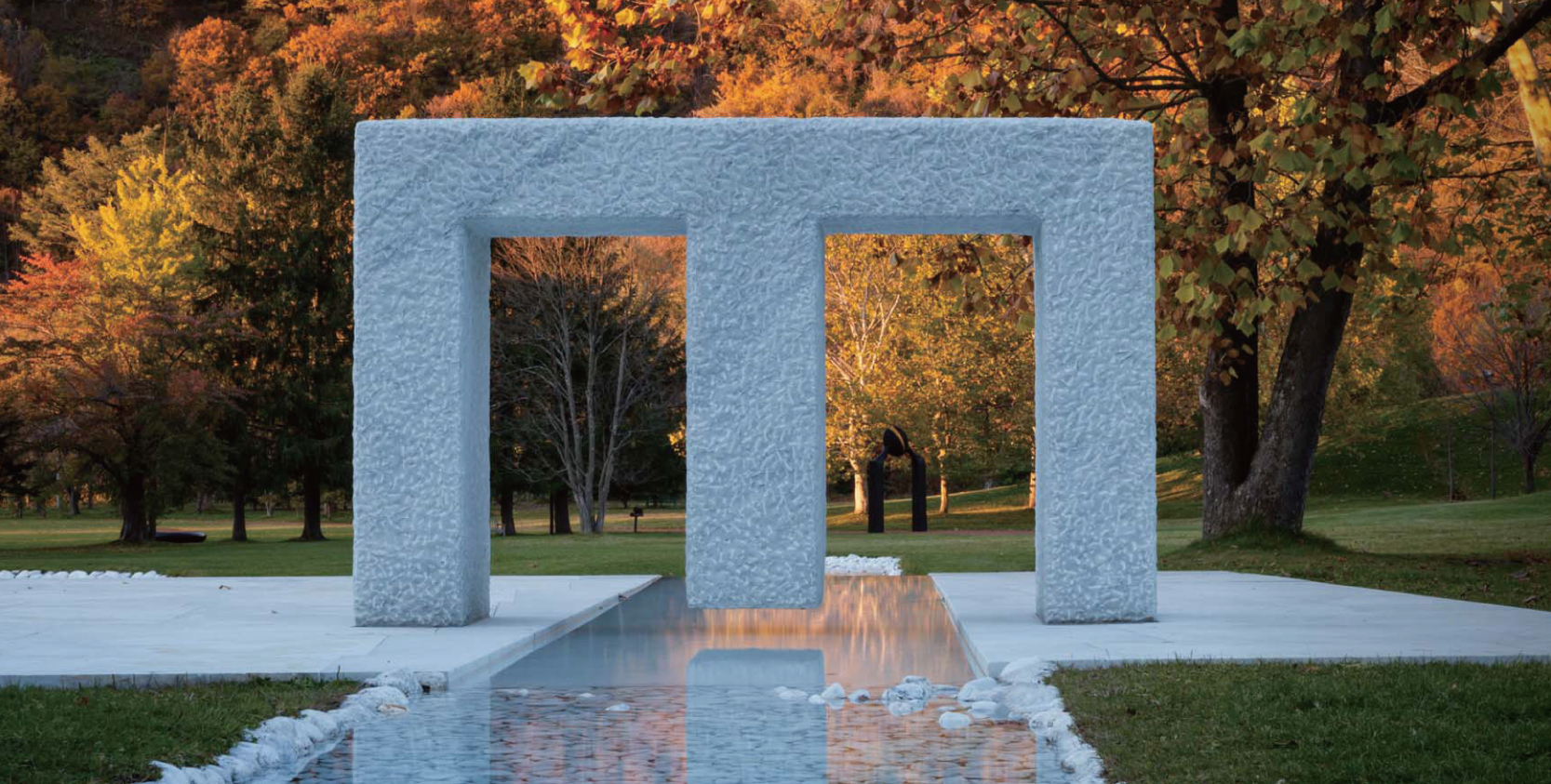 Kan Yasuda Sculpture Museum – Arte Piazza
Kan Yasuda Sculpture Museum – Arte Piazza Bibai, is an open air art park.
In this museum surrounded by nature, everyone living in this modern age can spend time as much time as they wish, free from worry about the outside world.
More than 40 marble and bronze sculptures by the internationally renowned sculptor, Kan Yasuda are on display at this museum. Kan Yasuda now spends most of his time in Italy, but was born in Bibai. Arte Piazza Bibai presents an ideal and new relation between nature, humans, and art.
This spacious art park has seen moments of both ups and downs of the coal mining city. Now, Kan Yasuda Sculpture Museum – Arte Piazza Bibai harnesses the energy of people from both past and present ages, and will not change its spirit going into the future. The museum will keep an aura of calm through the years ahead.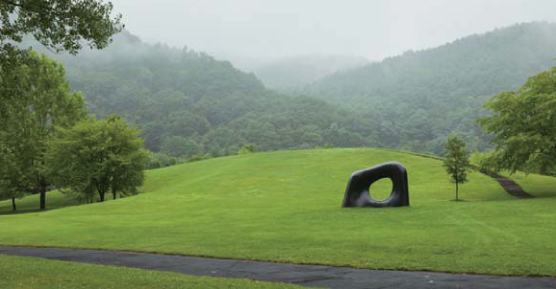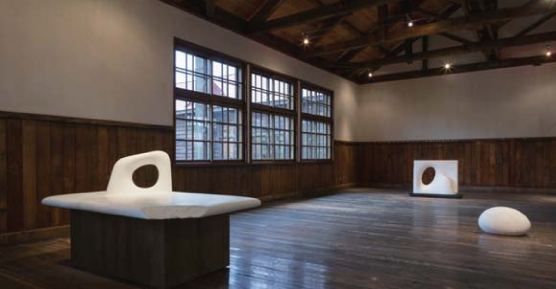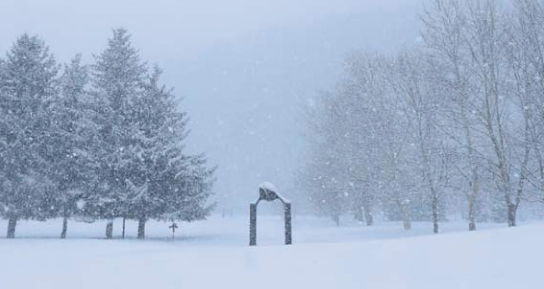 The museum is open daily.

The museum facilities are open from Wednesday to Monday, from 9 a.m. to 5 p.m.
They are closed on Tuesdays, and any day after a public holiday.
The cafe is open from 10 a.m. to 5 p.m. (Weekdays during winter, close 4 p.m.)
They are also closed from December 31 – January 3.

Admission is free. (please donate)

Access

By airplane:

From Haneda Airport 90 minutes to New Chitose Airport.
From New Chitose Airport 80 minutes to Bibai Station of JR Hakodate Honsen (Transfer at Sapporo Station,from Rapid Airport Express to Limited Express Kamui or Lilac).
From Bibai Station 20 minutes by city bus or 10 minutes by taxi.

By train:

From Sapporo Station 35 minutes to Bibai Station of JR Hakodate Honsen.

By car:

From Sapporo JCT on Hokkaido Expressway, 35 minutes to Bibai IC, from New Chitose Airport 60 minutes, and 5 minutes east off the Expressway.

Ochiai-cho Sakae-Machi, Bibai, Hokkaido, Japan
Phone +81-126-63-3137 E-mail arte@artepiazza.jp
Caffè Arte
This coffee shop is high-ceilinged with big windows, and is heated by a wood−burning stove in winter.
Passing time here is peaceful and calm, and anyone can have a relaxing time here. Please enjoy a selection of quality coffee and handmade cake.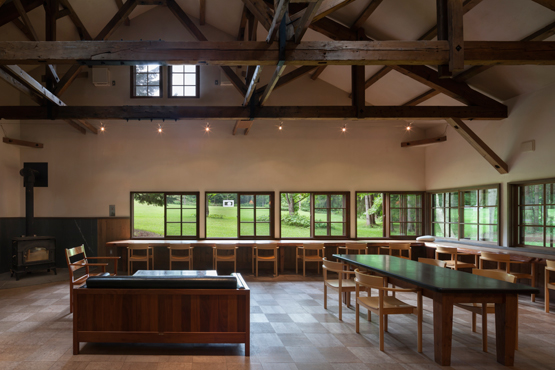 The Sculpting Class "Shape from the Mind" Kokoro wo Horu Jugyou
This is a sculpting class held in Kan Yasuda Sculpture Museum- Arte Piazza Bibai, and anyone can apply to join. Participants select a material (marble or tuff), and make a shape of their own using chisels, hammers, and rasps. Each participant is able to draw ideas from their minds while focusing on transferring these ideas to their sculpture.
This class is generally held on the first Saturday and Sunday of each month. Kan Yasuda periodically attends to coach and mentor, although he has no set schedule.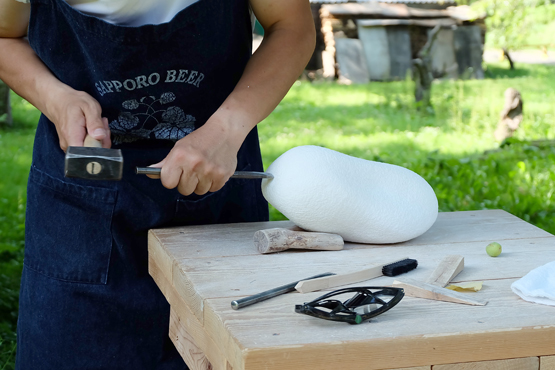 Kan Yasuda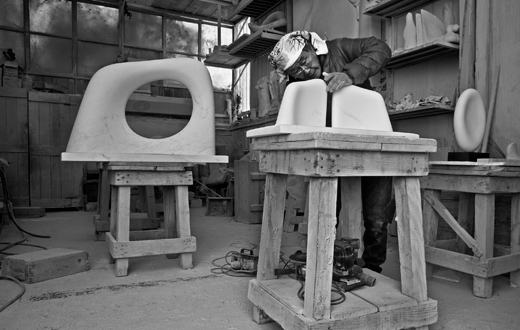 Kan Yasuda was born in the city of Bibai on Japan's northern island of Hokkaido in 1945. He received a Master's degree in sculpture from Tokyo National University of Fine Arts and Music in 1969. He moved to Italy in 1970 on a fellowship from the Italian Government and studied with Professor Pericle Fazzini at the Academy of Fine Arts in Rome. Afterwards he set up his studio at Pietrasanta in northern Italy, world famous for its superior quality marble. There he continues to live and work at marble and bronze sculptures.
| | |
| --- | --- |
| 1991 | "Sculpture Path" Milan, Italy |
| 1994 – 95 | "Marble and Bronze", Yorkshire Sculpture Park, U.K. |
| 2000 | "Florence, Sculptures in the City", Florence, Italy |
| 2001 | "Sculptures at the Teien", Tokyo Metropolitan Teien Art Museum, Tokyo, Japan |
| 2002 | The 15th Murano Togo Award for the Arte Piazza Bibai project, Japan |
| 2003 | "Sculptures of Kan Yasuda: Tie to the Sky, Link with the Earth", Hokkaido Museum of Modern Art, Sapporo, Japan |
2005
"Amare la vita e' costruire la pace", Assisi, Italy
2007- 08
"Touching the Time", Rome, Italy
2011
"Touching the Time", Turin, Italy
"Touching the City", Sapporo, Japan
2011-12
"The Contemporary Myth", Taormina, Italy
2016
"Touching Time", Christie's, New York, USA
"Touching the Time", Pisa, Italy
Major works
Tokyo Midtown, Tokyo International Forum, JR Sapporo Station, Sapporo Soseigawa Park, Sapporo Concert Hall Kitara, Lake Toya, JR Asahikawa Station, Benesse Art Site Naoshima (Japan) Merc ati Traianei (Rome) , Boboli Garden (Florence, Italy), Bridgewater Hall (Manchester,U.K.) , Aurora Plac e (Sydney, Australia) , Garachico (Canary Islands, Spain), City Garden (St.Louis, USA)